XOBC + Beecher's Wine & Cheese Virtual Tasting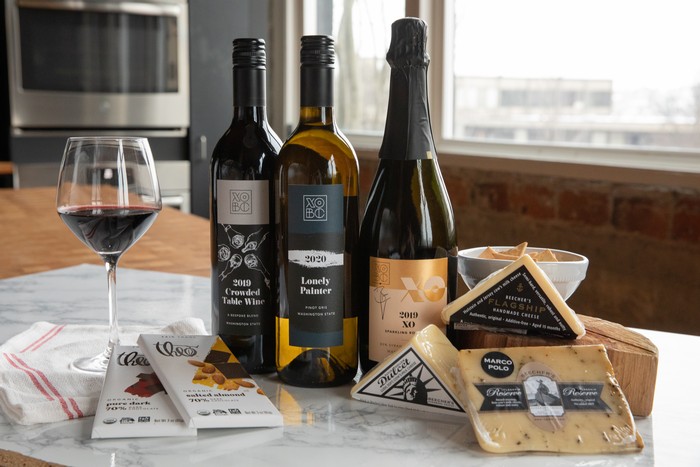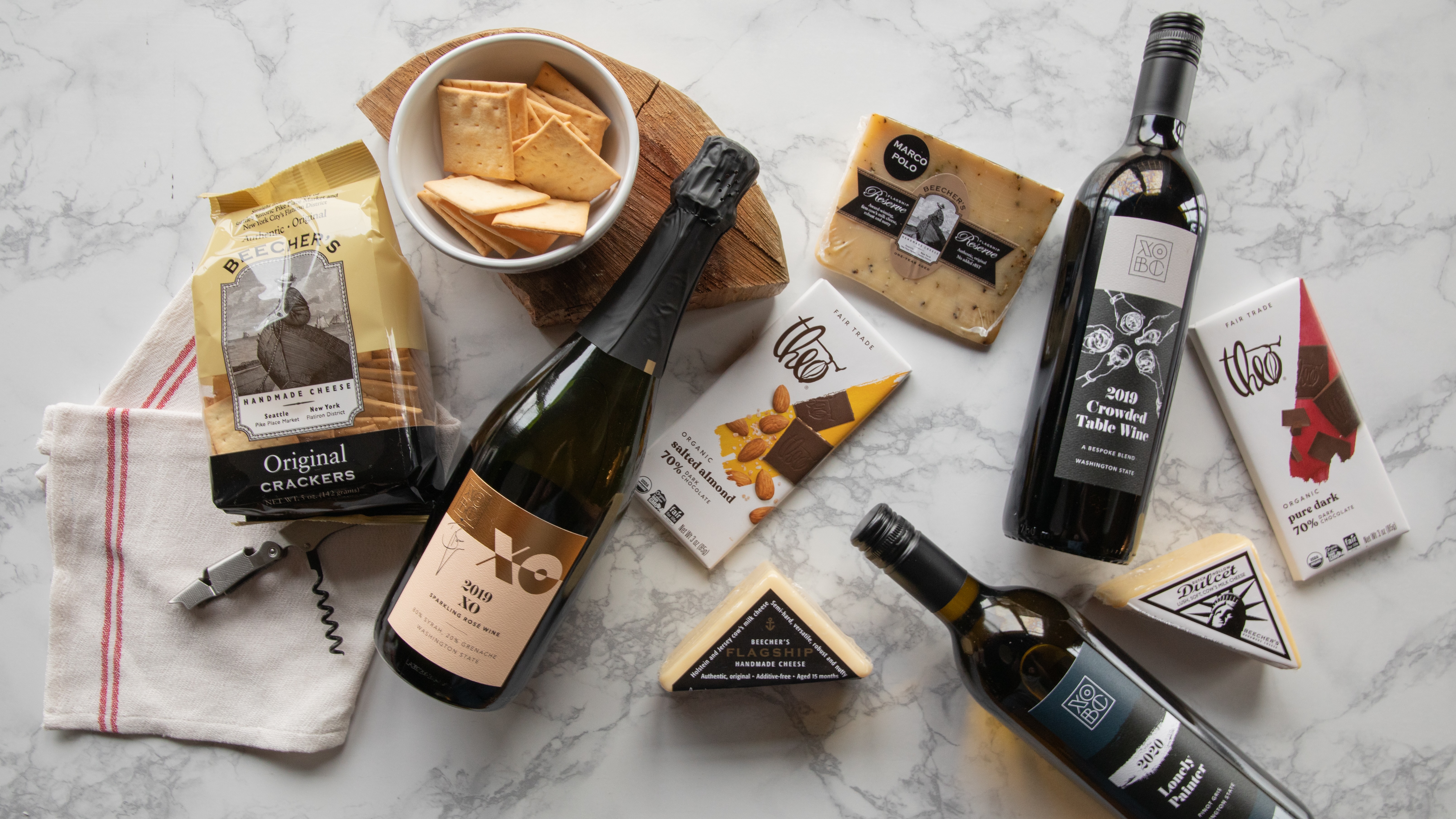 Join us virtually on Thursday, February 10th at 5:30 PM PST for an evening celebrating love.
Two Pacific Northwest staples are coming together to create a truly unique tasting experience. Beecher's Head Cheesemonger Brian Gilbert, alongside XOBC Cellars' Lauren Lackey, will take you on a virtual interactive and educational journey of the senses while we taste through a lineup of stellar wines, cheeses, & chocolates that are sure to create the ultimate Valentine's celebration.
Your tasting box will include a three-pack of XOBC Cellars wines alongside three paired Beecher's cheeses & three Theo Chocolates. The pairings will include:
2020 Lonely Painter Pinot Gris / Dutch Hollow Dulcet / Theo-Pure 70% Dark Chocolate
2019 Crowded Table Wine / Marco Polo Reserve / Theo-Pure 70% Dark Chocolate
2019 XO Sparkling Rosé / Flagship / Theo-Dark Chocolate Salted Almond
Interested in becoming an XOBC Collector? Click here to find out more information on our amazing wine club options.
We can ship to all states except: AK, CT, DE, HI, MD, MS, NH, NJ, RI, SD, UT, & WV.
AL attendees, we will ship to an ABC store near you for pick-up.
*For XOBC Collectors in AK & HI, we still welcome you to join us with wines only as we are unable to ship the cheese & chocolate. Please email us at hello@xobccellars.com for more information.