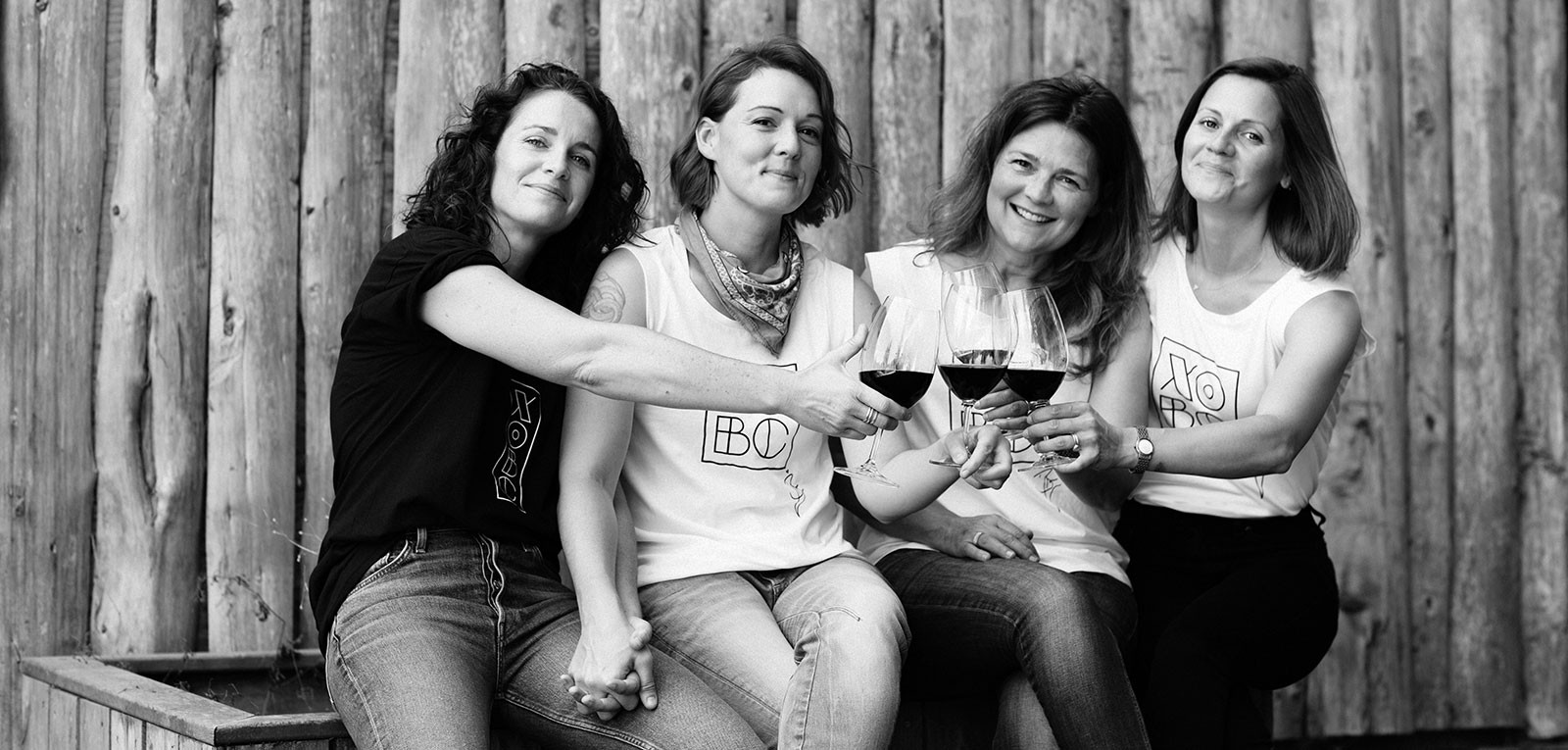 XOBC Cellars

A group committed to making a difference.
XOBC Cellars was founded in 2019 by multi Grammy-winning artist Brandi Carlile, her wife Catherine, their friends, Jeri and Amy Andrews, and winemaker Sean. Their wines showcase the quality and refinement that makes Washington wine unparalleled. XOBC Cellars has struck a chord that's rarely if ever been heard - boutique exceptionalism coupled with a culture of rugged and radical inclusion. This group fused music and wine with a common goal of making a difference by donating proceeds from XOBC Cellars to Brandi's Looking Out Foundation. A true outlier, showcasing female & LGBTQ+ leadership, this team has raised the bar for the entire industry.
Drenched in community and friendship, XOBC is an enviable example of a brand and collective that can contribute to the greater good, proving their trademark that raising a glass can make a difference, too.

XOBC Cellars is a brand of Papineau LLC.