Add To Your Collection
XO Sparkling Rosé
Washington State
750 ml bottle
Our XO Sparkling Rosé is the new go-to for celebratory occasions. With a subtle and sophisticated peach color in the glass, and a perfect nose, the flavors of strawberry give way to an effervesence that salutes you.
Thank you for making your celebration mean more.
Bottles of XO will ship separately from your club allocations.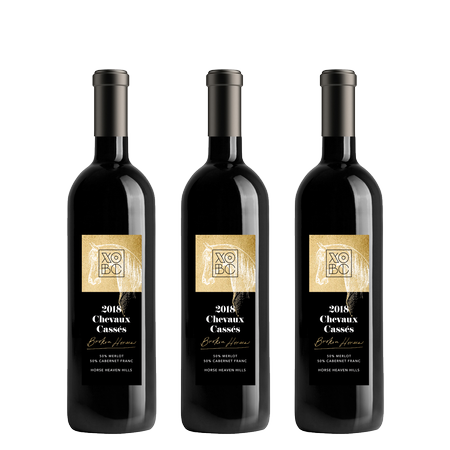 Limited Availability
Chevaux Cassés
Trio
Broken Horses Red Blend
Majestic with classic notes of black cherry, dark plum, crushed rock and green peppercorns. On the palate this beauty dances with balance and radiates a finish marked by eucalyptus, graphite and violets.
The Unbridled Distinction of Chevaux Cassés, offered in commemoration of the memoir Broken Horses.
Limited time offering.
"More often than not, the broken things are the very most intact." XOBC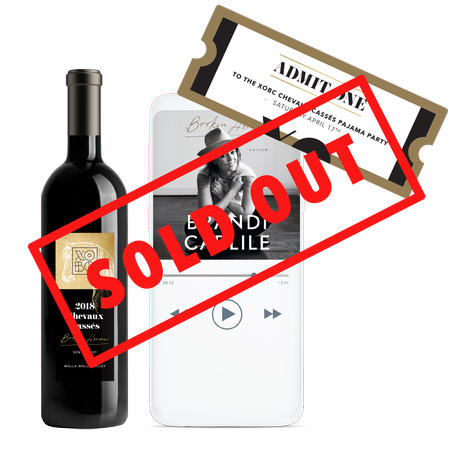 Join Us
Book and A Bottle
Pajama Party
April 17th, 2021 @ 8pm EST, 5pm PST
Have you ever wanted to attend a musical pajama party livestream with Brandi? Now's your chance! See below for purchase options.
Individual access code to the PJ Party will be emailed in advance of the concert, by Thursday April 15th. Download instructions for your audiobook will be emailed prior to audiobook release on April 20th.
Extremely limited quantities available
*International customers click
here
to request an invoice
Wine begins shipping Tuesday April 6th.

*The Collectors club is a biannual membership-based wine club with a fall and spring release each year.
*All wine club members have access to ordering additive wine by logging into their account.
*We utilize ground shipping. Between June and September, we must ship via 2nd day air.
By signing up for the Collectors club, you acknowledge that additive shipping charges will be incurred during those times.
*A signature is required by an adult 21 years or age or older at the time of delivery.
We recommend shipping to a business address to avoid missed deliveries or additive shipping fees.
*We always provide advance notice of club processing.
All membership cancellation requests must be sent to hello@xobccellars.com in advance of processing.
All orders for club shipments that have been processed are not able to be cancelled or refunded.