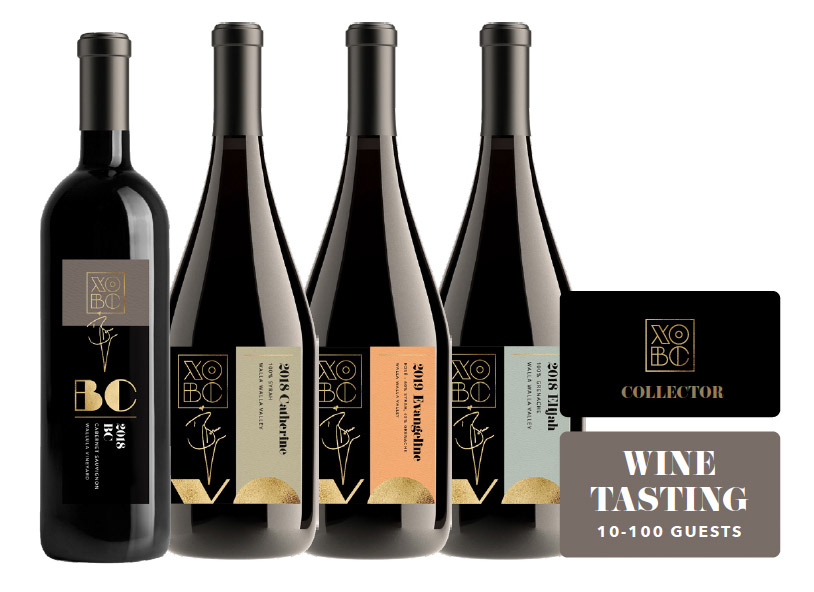 Corporate Wine Tasting Package
Make meetings mean more!
Team XOBC loves to create customized virtual wine tasting experiences for your business or organization. Our online wine tastings are professional, fun, entertaining and educating, and can include any or all of our (in stock) wines. We can also assist in gifting memberships to everyone on your team!